Made
in Italy
since 1960
Every detail to
perfectly balance
aesthetics and
functionality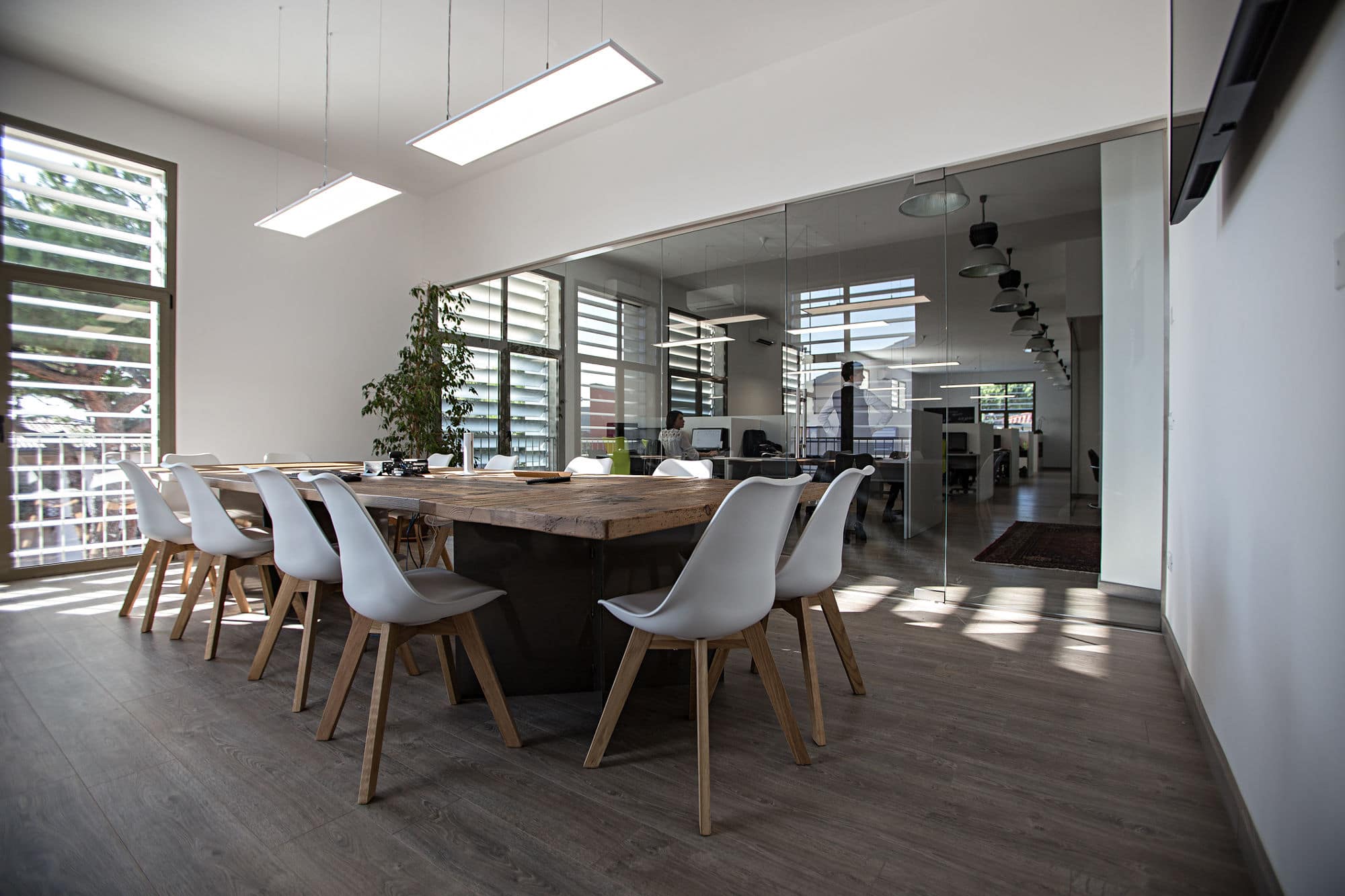 Unique projects
designed around
your business

Use your
personal style
and make
your home
your place

Story of a small carpentry with a great ambition:
to shape wishes
The 1960s. It's when Luigi Gastaldello decided to bet on himself and on what hard work had taught him: he started a carpentry business of his own.
He soon passed the love for this craft on to his children; to them he transferred the business in 1987: G.M.C Srl was born. Gradually, the equipment of the workshop was upgraded with machinery at the cutting edge of technology, often unprecedented in the area: first was the pantograph, then the panel saw, the calibrating machine and the numerical control machines. Challenging the skepticism of the ones who called them "reckless", G.M.C people kept investing in technology to better meet the needs of the market.
In 2005, the new office wing, the paint booth and the warehouse were added to the factory. The company became more structured and with the "Cellini 04" brand it was ready to welcome new challenges. Today, Carlo is the one leading the company, and he still remembers with excitement when, as a child, he used to help his father Luigi in the workshop after school time. Following his father's teaching, he keeps betting on his team, the Cellini 04 family, to shape the furniture his customers dream about.
Express your wish,
we'll make it real
Cellini 04's workshop is located in Bassano del Grappa, in the Veneto region. A modern carpentry with a clear corporate mission: to produce custom-made furniture, always focusing on perfection, in compliance with customer requirements.
In Cellini Street, you won't find a showroom, where tables, kitchens or wardrobes are all the same. You will find instead people ready to work your projects out with enthusiasm, to advise you on materials, shapes and finishing. For a product truly unique and solely yours.